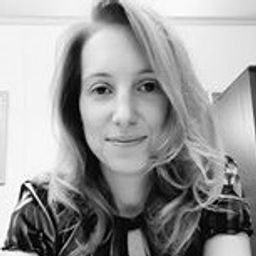 Sarah Plouffe
Director of the Student Work Placement program (SWILP)
Employment and Social Development Canada
Mrs. Sarah Plouffe is the Director of the Student Work Placement program for the Federal Government of Canada.
Mrs. Plouffe was part of the original design team for the Student Work Placement program and has lead the implementation of the new program, which supports multi-stakeholder partnerships to create work-integrated learning opportunities for students in post-secondary education programs in key sectors of the economy.
Prior to taking on her current responsibilities, Mrs. Plouffe, worked at Statistics Canada and the World Bank on the development of large-scale literacy and numeracy tests and data analysis, namely for the International Adult Literacy and Skills Survey (IALSS) and the Programme for the International Assessment of Adult Competencies (PIAAC).
Her work as a researcher in those fields led her to transition to ESDC working on policy development in the Skills and Employment Branch within the Department of Employment and Social Development Canada.
Mrs. Plouffe holds a Master of Arts degree in Measurement and Evaluation from the University of Ottawa and a Bachelor of Arts degree in Education (Université du Québec en Outaouais).
Sessions auxquelles Sarah Plouffe participe
|
Inscription req.
Inscrit Sur la liste d'attente Complet
Panel