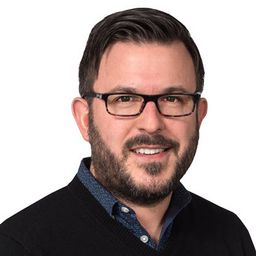 Matthew McKean
Associate Director, Education
Conference Board of Canada
Dr. Matthew McKean is Associate Director of Education at the Conference Board of Canada. He directs the research program and leads stakeholder relations for the Centre for Skills and Post-Secondary Education, a multi-year initiative that examines the advanced skills and education challenges facing Canada today. Matthew also leads the Conference Board's long-standing and distinguished executive network of university provosts and vice-presidents from across Canada.
Prior to joining the Conference Board, Matthew worked in policy, communications, and stakeholder relations at the Canadian Federation for the Humanities and Social Sciences. He holds a PhD in History from Queen's University, Kingston, and is an Adjunct Research Professor in the Department of History at Carleton University, where he teaches modern British history.
Matthew writes for a wide audience on a diverse range of topics. He has directed, authored, and co-authored reports on research impact and knowledge mobilization; higher education, research, and innovation in California; professional doctorates; social sciences and humanities career skills development and transitions; strengthening K-12 and PSE collaborations; Canada-OECD skills and PSE comparators; and the impact of skills gaps on the B.C. economy, with reports forthcoming on gender equity, diversity, and inclusion in Canadian PSE, increasing access to PSE for students with disabilities, improving access and equity for Indigenous students, institutional sustainability in Canadian PSE, and work-integrated learning.
Matthew's writing has appeared in The Globe & Mail, The Conversation (Canada), The National Post, The Toronto Star, The Ottawa Citizen, The Hill Times, rabble.ca, Popmatters, and This Magazine. He also writes obituaries for The Globe & Mail and reviews folk music for Exclaim! magazine in Toronto. He is a board member of the Ottawa International Writer's Festival and the National Advisory Committee for the Prime Minister's Awards for Excellence in Education.
Sessions auxquelles Matthew McKean participe